IBEA announces the following candidates for the Spring 2018 IBEA Board Election. Please read the bios and be ready to vote when the ballots are available. The ballots will be e-mailed to each current IBEA member.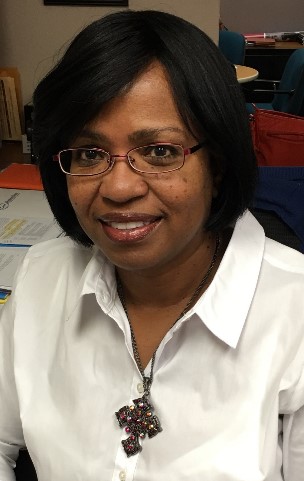 Ms. Carol Brooks - Second Vice President
Ms. Brooks received her Bachelor of Science in Management Information Systems from Southern Illinois University, Edwardsville (SIUE). After several years in the workforce, she returned to SIUE to obtain the pedagogy and license to become a business teacher. Ms. Brooks started her business education career as a teacher at Venice High School, where she was also a Board of Control member for the Madison County Regional Delivery System. She acquired a Master of Arts in Education Leadership from the University of Illinois in Springfield.
Ms. Brooks is currently Executive Director at Career Development System (CDS) in Oak Forest. In her role at CDS she is also the Education for Employment (EFE) System Director for EFE #065. She provides leadership and coordination of career and technical education (CTE) programs across the EFE region. She develops and administers state and federal CTE grant funding for the districts in the CDS region. Prior to joining CDS, Ms. Brooks spend 10 years as the Principal Consultant for Business Marketing and Computer Education (BMCE) at the Illinois State Board of Education. She was the ISIS Project Manager for the Illinois Office of Educational Services in Springfield.
Ms. Brooks has maintained active status with many professional organizations including: IBEA, NBEA, IACTE, ICTA, and ACTE. She has previously served on the board for the National Association of Career and Technical Information (NACTEI) and National Association of Workforce Improvement. While employed at ISBE, Ms. Brooks was an ex-officio member of the board of IBEA for 10 years. Since 2010, Ms. Brooks has served on the board of St. John's College of Nursing in Springfield.
---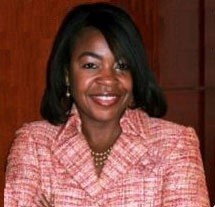 Kye-Anne Wilborn, MBA, MM - Member-at-Large
Kye-Anne Wilborn is originally from Chicago, grew up in the Hyde Park neighborhood and attended Kenwood Academy High School. She earned a B.S. in Business Management from Ball State University, an MBA in Marketing from Kellstadt Graduate School of Business, DePaul University, and a Masters of Management in Higher Education Administration from Morris Graduate School of Management, Robert Morris University. Ms. Wilborn is currently pursuing a PhD in Leadership, Higher Education Administration at Cardinal Stritch University, Milwaukee, WI.

Prior to joining Chicago Public Schools, Ms. Wilborn enjoyed an 18-year career in Financial Services and Corporate Banking where she was a financial analyst, foreign currency trader's assistant, regional strategist, and event marketer. Ms. Wilborn is currently employed as a Senior Program Coordinator for the Career & Technical Education (CTE) unit of Chicago Public Schools overseeing Business and Finance programs at 15 CPS high schools, Pre-Engineering programs at 13 CPS high schools and BioMedical programs at three CPS high schools. She also serves as the State Advisor (Chicago) for Business Professionals of America (BPA) and the CPS District Administrator for Project Lead the Way (PLTW) serving all grade levels.

Ms. Wilborn is also the owner and sole proprietor of her own Event Marketing and Management Company, Exclusively 4U Events, for over 25 years.

Her passion and love for CTE students and programs of CPS is strong and unwavering. As she has grown in her personal and professional experiences, she came to the realization that we must acknowledge, celebrate and enjoy the little things in life while not sweating the 'small stuff' that may block the way to our young people's success. Completion + Success is always the Goal.

In her limited spare time, Ms. Wilborn mentors high school and college students and volunteers with Chicago Cares where she manages groups of volunteers for their large scale projects including the Annual Chicago Cares Serve-A-Thon as well as ongoing monthly activities. Ms. Wilborn is the mother of two children, USAF Sr. Airman Ronnie L. Jamison and Ms. Angela Sheliece Williams (deceased).
---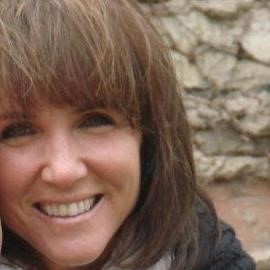 Heidi Eaton - Member-At-Large
Ms. Eaton earned her BS in Business Education from Western Illinois University, and a MS in Education from California State University. She began her teaching career at Freeport High School as a student teacher. She worked in the business environment from 1990-2003 as a legal secretary at a top ten Chicago Law Firm, a Computer Trainer for Waubonsee Community College, a Technical Writer for Lucent Technologies, and an Investment Representative for Edward Jones before returning to the classroom at Elgin Community College.

Ms. Eaton has taught several business and technology classes--Business Communication, Report Writing, Introduction to Computers, Keyboarding, Document Production, and Microsoft Word/Excel/Access/PowerPoint/Windows/Outlook to name a few. In addition, she has served as the OASA (Office Administration Student Association) advisor and is currently seeking an advisor role in SkillsUSA. Ms. Eaton has served as an IBEA Board Member-at-Large, 2nd Vice President, 1st Vice President, President, and Immediate Past-President. She currently is an assistant Freshman Girls' Basketball coach at Larkin High School under the head coach, her daughter, Kylie.

Ms. Eaton has been married for 28 years; she and her husband, Paul, have three children and a son-in-law. Their daughter, Kylie, is an English/French teacher at Larkin High School. Their son, Austin, is a Firefighter/Paramedic in Rutland Dundee/Pingree Grove; and their son, Weston, is a sophomore History major at Aurora University.  Their son-in-law, Ryan, is a math teacher at Streamwood High School.