IBEA announces the following candidates for the Spring 2019 IBEA Board Election. Please read the bios and be ready to vote when the ballots are available. The ballots will be e-mailed to each current IBEA member in March. A PDF version of the nominees is available at the bottom of this page.
Dr. Susan Timm - Second Vice President
Dr. Timm's doctorate is in education for business from Northern Illinois University. Her areas of study included adult continuing education, business communication, diversity, learning to learn, and training and development. Her dissertation advisers were Dr. Jolene Scriven and Dr. Betty Schroeder, both whom insisted that she get involved in IBEA. Her first presentation at IBEA was in 1991. Susan's research won the International Listening Association's Graduate Thesis/Dissertation Award.

Dr. Timm earned both her bachelor's and master's degrees in communication studies from the State University of New York at Plattsburgh. In addition, she was trainer certified in Customer Care through Motorola University. Since she loves learning, she continued her education and earned a post-graduate master's degree in foundations of education, with an emphasis in multicultural education from NIU.

She is a member of several organizations, including IACTE and NBEA. Susan's husband Chuck is a strong supporter of her efforts, and he is usually working along her side, especially at the IBEA and other conferences. They have been married 34 years and have 7 children, 15 grandchildren, and one great-granddaughter.

As an author, Dr. Timm has co-authored over 20 published articles and chapters, including Chapter 20: Oral Communications, Office Systems and Administration (Prentice Hall), third ed. This text is used for preparing for the Certified Administrative Professional exam. Susan is the recipient of numerous awards, including NIU Best of the Web Award, Outstanding Woman Student from the Presidential Commission on the Status of Women, the NISOD Award for Excellence in Teaching, and the U.S. Department of Education's PT3 grant.

Dr. Timm has worked at Elgin Community College in Elgin for 15 years. Her first teaching position was in 1978 at Clinton Community College in Plattsburgh, New York. She also worked at Northern Illinois University for 15 1/2 years.
---
Ryan O'Shea - Member-at-Large
Mr. O'Shea received his B.S./B.A. in Computer Science from Southern Illinois University in 2001 and his M.S. Ed Business Education from Southern Illinois University, Carbondale in 2004.

Mr. O'Shea has taught Business Education/Computers for Cairo High School/Cairo School District Number One from 2007 to the present.  He taught Business Education/Computer for Alexander County-wide for both Cairo High School and Egyptian High School from 2012-2017.  Mr. O'Shea has taught a variety of business and computer curriculum at the secondary level including Accounting I, Business Technology, Information Processing I/II, Multimedia, and Business Math.

In 2008 and 2013 Mr. O'Shea was awarded with the Shawnee Community College High School Business Teacher of the Year.  Since 2004 to the present, Mr. O'Shea has been a member of NBEA, and from 2007 to the present he has been a member of IBEA.  

In addition to his teaching schedule, Mr. O'Shea enjoys sponsoring both the Cairo High School Beta Club as well as the Scholar Bowl.
---
Gail L. Turner, ED.S./CTE - Member-at-Large
Ms. Turner is a full-time Business/Technology teacher at Jasper County District 1 teaching at the 8th grade and high school level. She adjuncts for Lake Land College in the vocational program and is an adjunct for Eastern Illinois University in the Graduate School of Technology. At Newton High School, Ms. Turner is the FBLA adviser as well as the Yearbook adviser.  

Prior to academia Ms. Turner became an entrepreneur, worked in as a retail manager, and was a corporate trainer/educator. She expresses that her passion has always been educating others whether in retail or academic institutions.

Ms. Turner resides in Charleston, Illinois.  She has one son, Ryan. Ryan and his family live in Effingham, which makes her a proud grandma of one granddaughter and one grandson.

At this point in her career, Ms. Turner states she would like to contribute by sharing her experience and knowledge by working with others to promote IBEA.
---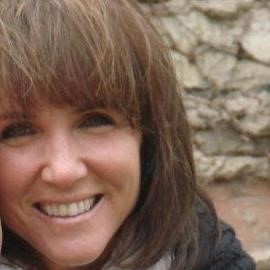 Heidi Eaton - NCBEA Representative

Ms. Eaton earned her BS in Business Education from Western Illinois University, and a MS in Education from California State University.  She began her teaching career at Freeport High School as a student teacher.  She worked in the business environment from 1990-2003 as a legal secretary at a top ten Chicago Law Firm, a Computer Trainer for Waubonsee Community College, a Technical Writer for Lucent Technologies, and an Investment Representative for Edward Jones before returning to the classroom at Elgin Community College.

Ms. Eaton has taught several business and technology classes—Business Communication, Report Writing, Introduction to Computers, Keyboarding, Document Production, and Microsoft Word, Excel, Access, PowerPoint, Windows, and Outlook to name a few. In addition, she has served as the Advisor OASA (Office Administration Student Association). Ms. Eaton has served as an IBEA Board Member-at-Large, 2nd Vice President, 1st Vice President, President, and Immediate Past-President.  She currently was an assistant Freshman Girls' Basketball coach at Larkin High School under the head coach, her daughter, Kylie.

Ms. Eaton has been married for 29 years; she and her husband, Paul, have three children and a son-in-law.  Their daughter, Kylie, is an English teacher at Larkin High School. Their son, Austin, is a Firefighter/Paramedic in Murrell's Inlet-Garden City, South Carolina; and their son, Weston, is a Junior History major at Aurora University.  Their son-in-law, Ryan, is a math teacher at Prairie Ridge High School.