2018 Fall Conference Keynote Speaker
Cheri Burcham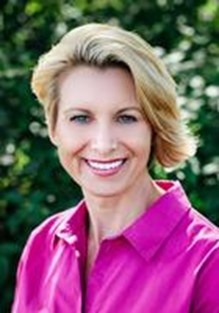 An expert in aging with a focus on caregiving, communication, and family dynamics, Cheri Burcham is the Family Life Educator for University of Illinois Extension and serves the counties of Coles, Cumberland, Douglas, Moultrie, Shelby, and other parts of east central Illinois as needed. In the area of family life, Burcham emphasizes healthy lifestyles throughout the life span. This includes programming in family relationships, communication, caregiving, and human development including early childhood and healthy aging. She received her bachelor's degree in sociology and her master's degree in gerontology, both from Eastern Illinois University. Having joined Extension in 1998 as a Unit Assistant in family and consumer sciences, she has been educating local residents for almost 20 years. Prior to working for Extension, Burcham served as a case manager for the Illinois Community Care Program and for Adult Protective Services.
Burcham is a member of the National and Illinois Extension Associations of Consumer and Family Sciences and has received several state and national awards, including the NEAFCS Continued Excellence Award in 2016. She is also involved with the Child Care Service Regional Advisory Board, the Board of Cumberland Associates Senior Services, and several county interagency councils.
Cheri is a co-author of the Family Files blog; http://go.illinois.edu/FamilyFiles.