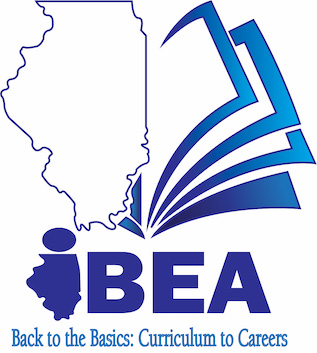 The 61st annual IBEA Fall Conference will be held in Springfield, Illinois, November 1, 2, and 3, 2023, at the President Abraham Lincoln Springfield - A DoubleTree by Hilton Hotel in Springfield. Presenters include Secondary Teachers, Community College Instructors, University Professors and other educators who share innovative programs, strategies, and technology tools that have been successful in their classrooms. Join us and take back fresh ideas for your classes.
The 2023 IBEA Conference offers a variety of professional development opportunities . . .
Featured Speakers will once again highlight our conference.
Certiport Certification sessions
Individuals will be able to test and earn certification at the 2023 IBEA Fall Conference. Participants testing will receive a sample practice test prior to the conference. Space will be limited—Register early to reserve your exam.
Numerous Break-Out Sessions
Related to the latest trends in business and technology for your classroom. 
PD credit for each session attended will be available at this year's conference.
Commercial Exhibitors
Find the latest textbooks and other useful items for your classroom
Networking opportunities
Network with fellow business educators and future educators to learn about new technologies and new classroom techniques
Comfortable Hotel Facilities
Free in-room wireless internet
Parking in attached garage
Delicious food Included in registration fee
Thursday reception
Thursday brunch
Friday breakfast and closing lunch
Conference Pre-Registration and Hotel Deadlines are both October 18, 2023.
Make your plans today to attend the 2023 IBEA Fall Conference.