2023 IBEA Fall Conference Exhibitor Registration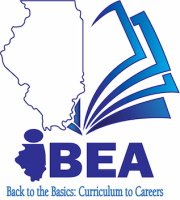 Booth Space Application
Application for booth space should be made on this form. It is mutually understood that the information contained in the General Information for Exhibitors becomes part of the agreement when application is made to exhibit at the conference. The General Information for Exhibitors will be sent as a PDF attachment to your confirmation e-mail.

Booth spaces are 8' by 6' and are $350.00 per booth if reserved by October 11, 2023. After October 1, 2023, booth spaces will be $450. The deadline to reserve a booth and be guaranteed a spot is October 1, 2023.
IBEA is accepting credit card and PayPal payments through this registration form. IBEA is accepting Visa, MasterCard, American Express, and Discover.

Your transaction will appear on your credit/debit card statement as PAYPAL *ILBUSEDASSN.