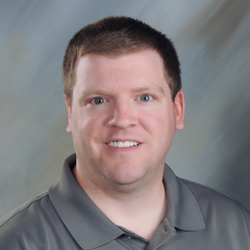 Welcome to IBEA's Website:
On behalf of the Illinois Business Education Association (IBEA), it is my honor to welcome you to our website.  The upcoming 2022-23 year is a year of transition and change for IBEA.  Following a vote at the 2022 IBEA Fall Conference, we will be restructuring our board to a more streamlined model.  We will also be thinking of ways to add value to an IBEA membership.
If you are an IBEA member, thank you for your commitment to business education.  Members play a vital role in our organization.  From our local affiliates to our annual fall conference, IBEA would not be what it is without its members.  If you are a current IBEA member, please tell fellow business educators about IBEA and what it has to offer.
IBEA's vision is to further business education in Illinois.  One of the focuses this year will be finding new ways to add more benefits to an IBEA membership.  Stay tuned to our website and social media accounts for updates during the coming year.  If you have any ideas or if there are any topics or ways that IBEA can be of assistance, please feel free to contact me at This email address is being protected from spambots. You need JavaScript enabled to view it..  We always love to hear and openly wlecome ideas from our members. 
This next year, we will be hosting the 61st Annual IBEA Fall Conference held November 1-3, 2023 at the President Abraham Lincoln Springfield-A DoubleTree by Hilton.  The theme of the conference will be "Back to Basics: Connecting Curriculum to Careers".
As IBEA President, it is my honor to serve fellow business educators throughout Illinois.  We look forward to serving you as your professional organization in the upcoming year.
Sincerely,
Josh Ebbert
IBEA President