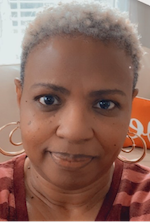 November 2020
Greetings IBEA Members:
IBEA has been uplifting business education in Illinois for 85 years! This is commendable and we all should be proud to be members of an organization with such longevity.
We just completed an awesome, first time ever, 100% "VIRTUAL" IBEA Annual Fall Conference, and it was a huge success! Thank you, thank you, and thank you!  The support rendered by the membership makes being in a leadership role more rewarding. In this pandemic, remote learning, virtual conferences, non-face-to-face interactions are the present norms. The Illinois Business Education Association is thrilled that we were able to convert to a virtual format so quickly.
IBEA's featured presenter was Corinne Hoisington, a full-time professor of Administrative System Technology at Central Virginia Community College, in Lynchburg, Virginia. Dr. Hoisington agreed to setup the conference in Microsoft Teams. She also provide IBEA with two pre-conference sessions and was our featured opening and closing speaker. 
The year 2020 has been challenging with COVID-19. The IBEA Fall Conference, with its theme, Align, Integrate, and Strengthen, was a definite positive. It featured 6 strands: Accounting/Finance, Computers – Google, Computers – Microsoft, Entrepreneurship, Marketing, and Other, which allowed our business educators to select from a wide variety of content to aid in the remote learning process. Each strand had four sessions, for a total of 24 sessions, loaded with an assortment of content. 
Certiport, a Pearson VUE Business, once again offered attendees options to take industry certification exams. Certiport transformed their testing to virtual format early during the pandemic, and so was ready to participate in our virtual conference.  Industry certification exams offered by Certiport were: Microsoft Office Specialist 2019; Entrepreneurship & Small Business; Business Communication Skills; Cyber Security; QuickBooks Certified User; IC3 Digital Literacy; and Microsoft Technology Associate. Nearly 30 attendees took advantage of this testing opportunity during the conference. 
Dr. Susan Timm, IBEA First Vice President, has selected her planning committee for the 59th Annual IBEA Fall Conference.  The theme for the November 3-5, 2021 conference will be "Adding Cultural Fluency to your Briefcase."  It is IBEA's desire to return to a face-to-face conference in November 2021, to be held at the President Abraham Lincoln Springfield—A DoubleTree by Hilton Hotel, but we will follow the guidance by our health and science experts.
Now is the time to start planning to attend next year's conference. We need our members to come together and share what is working, show off their skills, and to take an active role in making the conference the highlight of the year. Encourage your colleagues to become members of the Illinois Business Education Association and we will see them at next year's conference.
Be encouraged, be healthy, and be safe!
Carol M. Brooks, IBEA President