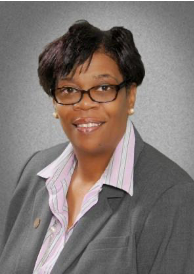 I hope you have been taking time to rejuvenate and re-energize since the fall conference! Each year teachers are faced with new challenges, and this year is no exception. The State Superintendent for Education declared that Remote Learning Days would begin for schools statewide on March 31 and continue until in-person instruction could continue. While this was not ideal; it is an exciting opportunity to facilitate learning in a different way and use technology for teaching and learning.
Illinois Business Education Association has been promoting and furthering Business Education in Illinois for 84 years! During the 2019 Fall Conference, IBEA offered workshops on Google Classroom, Microsoft Office 365 Dictation, Open Source Applications, and Gaming Mechanics! Some teachers also took the opportunity to complete industry certifications. Staying up-to-date on best practices as well as teaching strategies and policies are just a few reasons you should plan to attend the next conference.
Work is well underway for the 2020 IBEA Fall Conference. Ms. Carol Brooks, IBEA First Vice President and the planning committee are aggressively preparing for the 58th Annual IBEA Fall Conference. The theme is 'Align, Integrate and Strengthen.' The conference will be held November 11-13, 2020, at the President Abraham Lincoln Springfield—A Doubletree by Hilton Hotel. The conference will offer several technology workshops, certification opportunities, and remote learning instruction! This is an excellent opportunity to transform and enhance your connected classroom!
Mark your calendars and plan to attend with a colleague! Come join a network of business education professionals. Ask your administrators or district leaders for funding early! Remember, if you join as an IBEA member at www.ibea.org, you can receive the early bird discount. Thank you for shaping the lives of future business educators. I look forward to seeing everyone in November!
Be encourged,
Dr. Patrice C. Boyles IBEA President